Drain Clearing and Drain Unclogging Services in Jacksonville, FL
Our plumbers can unclog any drain or sewer line with our professional drain clearing and cleaning services, including sinks, toilets, showers, tubs, waterlines, garbage disposals, and dishwashers. Our Jacksonville, FL drain clearing services are affordable and effective for residential and commercial customers throughout Jacksonville and Northeast Florida.
We can also offer free drain safety inspections as well. At Rock Solid Plumbing, our professional drain clearing services in Jacksonville, FL are available to customers located in and around the Jacksonville area. To learn more about our drain clearing and unclogging services or for a quote to have our professionals unclog your drain, contact our plumbers today. If you need an emergency plumber for drain-clearing service, please call us directly at 904-531-9451.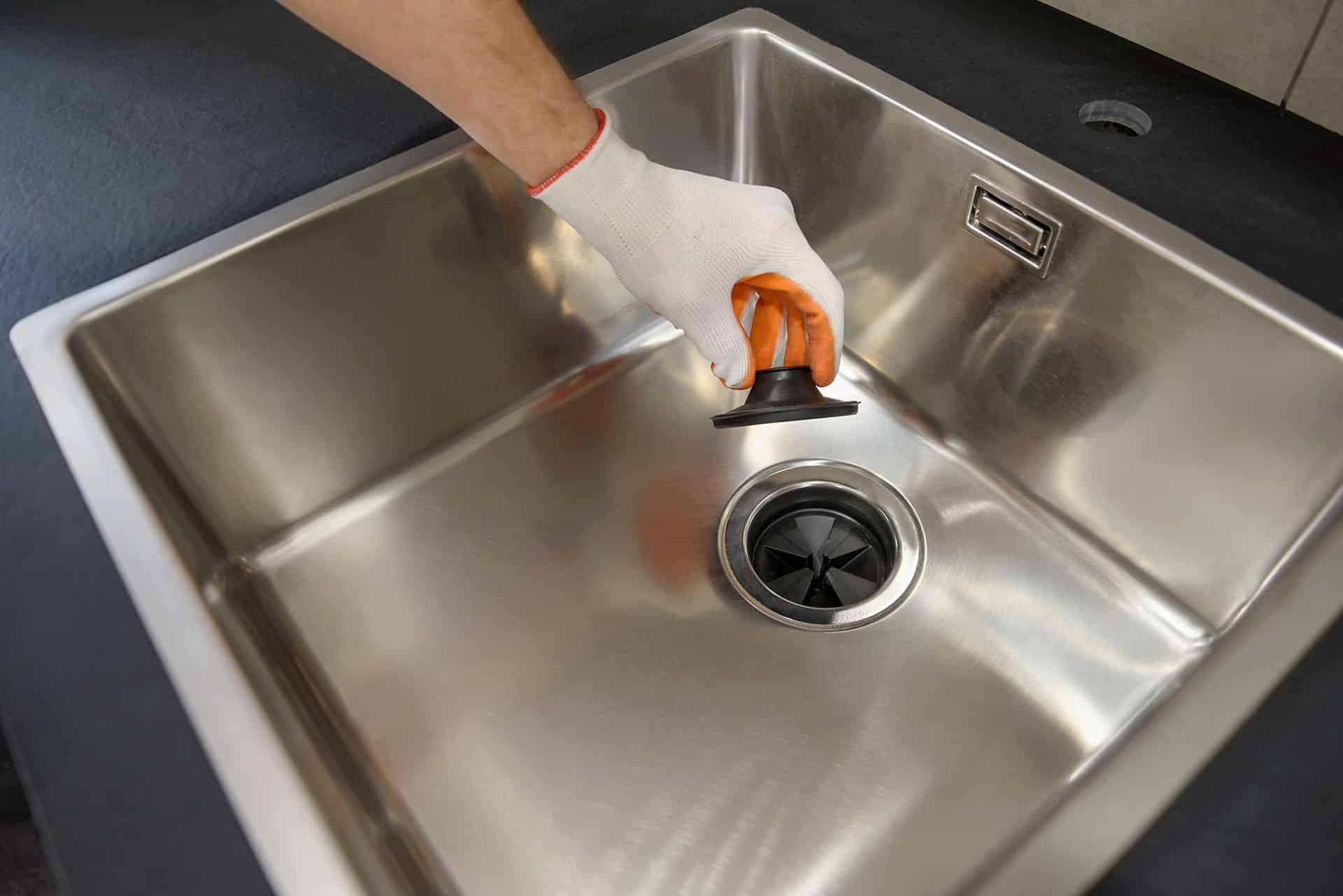 Our Professional Drain Clearing and Unclogging Services
For all our Jacksonville, FL drain cleaning services, as with all of our professional plumbing services, we will provide you with a flat rate, upfront price before beginning any service. This allows you to know exactly what the drain unclogging service will cost. 
Our professional drain clearing and unclogging services that are available to customers in and around Jacksonville, FL, include:
Kitchen Drain Clearing: Kitchen drains can clog from soap, grease, and other food waste that can eventually cause blockage. We can clear and remove all this grease and debris to keep your drain running clearly. We offer a variety of garbage disposal repair and replacement services as well.
Tub & Shower Drain Clearing: Shower and tub drain clogs are typically caused by hair and soap residue buildup. If your shower drains slowly or you see standing water in your shower, our plumbers can clear this clog before it becomes worse.
Bathroom Sink Drain Clearing: Bathroom sink drains often clog with hair, soap residue, and toothpaste. With our drain cleaning services, our plumbers can clear partially or fully clogged sink drains to have your pipes working like new.
Toilet Drain Clearing: Toilets can clog with toilet paper, toys, and other accidentally flushed objects. Our plumbers can clear toilet clogs, and we offer a variety of other toilet repair or replacement services.
Floor Drain Clearing: Many homeowners have floor drains in their basements, laundry rooms, and garages. However, these can become blocked with dirt and debris so that they cannot drain properly. They can also malfunction and allow sewer gas and odors to enter the room above. We can address any floor drain problems to have your drain working properly.
Sewer Line Clearing: Main sewer lines are the largest drains in your home, and all other drains lead to these lines. If your sewer line becomes clogged, it can cause the other drains in your home to back up. 
Learn More About our Drain Clearing and Unclogging in Jacksonville
Please contact us today to learn more about the drain clearing and unclogging services that we offer to customers located in and around the Northeast Florida area. Our plumbers can diagnose the cause of your problems and provide an accurate quote to unclog your drain and resolve any issues. Please contact our plumbers today for your personalized quote or to schedule our drain clearing services.