Commercial Plumbing Services
Commercial projects such as businesses and municipalities are more complex than residential ones. Regular maintenance, repairs, and bathroom remodeling require professionals with the expertise and experience to handle commercial plumbing services in Jacksonville, FL. Rock Solid Plumbing offers a variety of plumbing services for commercial clients in Jacksonville and the surrounding areas in Northeast Florida.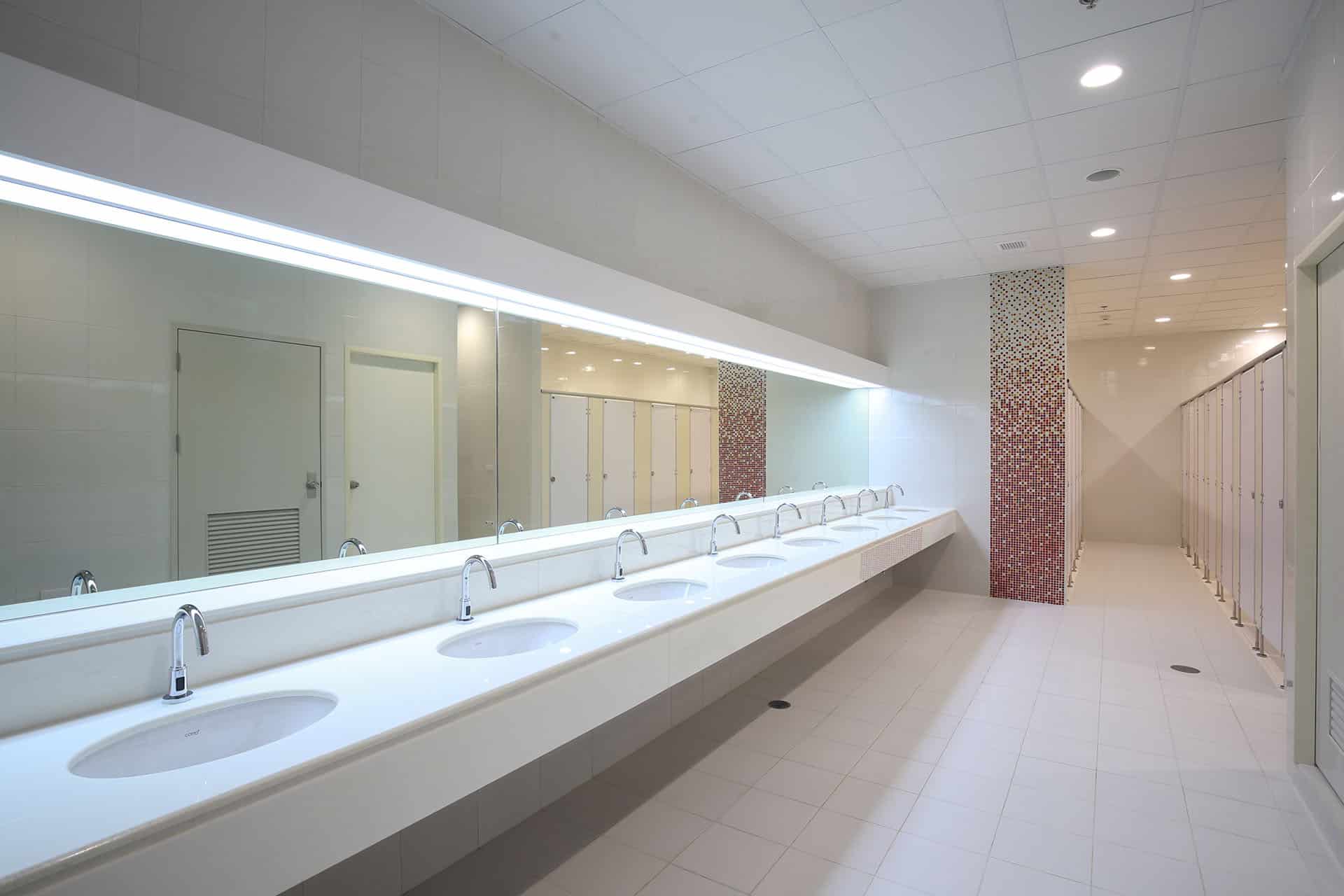 Why Commercial Experience Matters
Residential and commercial plumbing services in Jacksonville, FL are not the same. You need to be sure you are hiring someone with the necessary experience to perform the job accurately and safely. At Rock Solid Plumbing, our qualified staff will factor in special industry knowledge with factors such as the size of a commercial building, how multiple floors affect the job at hand, and local codes to ensure that the job is done right.
Services We Offer
Our Jacksonville, FL commercial plumbing services team has completed plumbing services for a wide range of large buildings such as auto dealerships, offices, and senior residences. We always start with a free inspection to determine how to help our customers best. We offer the repair and replacement of:
Sinks and Toilets
Dishwasher Replacement
Garbage Disposals
Water Heaters
Floor Drains
Our Team's Rock Solid Guarantee
It is our mission to become your Go-To Plumber! When you choose Rock Solid Plumbing, you get our Rock Solid Guarantee. Each of our fully trained team members dedicates themselves to providing you with the best experience possible. We promise to give you:
Superior customer service
Highly qualified professional plumbers
Honesty and transparency in everything we do
Reliable service
100% satisfaction guarantee
Schedule Your Free Estimate
Reach out to us with questions and goals for your commercial project. We will schedule a time to visit and find out how we can help. We always provide a free and accurate quote for any service before our plumbers begin working—no hidden fees or costs.
Contact us to get your free inspection in Jacksonville, FL, today!