Faucet Repair and Installation Services in Jacksonville
As a leading plumbing company in Jacksonville, we at Rock Solid Plumbing Services in Jacksonville, FL offer professional faucet repair and installation services for all types of faucets throughout the home. We can install or repair faucets of all brands and styles, including kitchen and bathroom sink faucets, outdoor faucets, and tub or shower faucets. With our faucet repair services, our professional plumbers in Jacksonville can fix leaking or dripping faucets and faucets that are clogged with lime and hard water buildup. We can also replace old or broken faucets and install new faucets and sinks for renovation projects.
To learn more about our faucet repair and installation services available in Jacksonville or to schedule an appointment with our professional plumbers, please contact our plumbing company in Jacksonville today. With our complete range of professional plumbing services, we can meet all of your plumbing needs.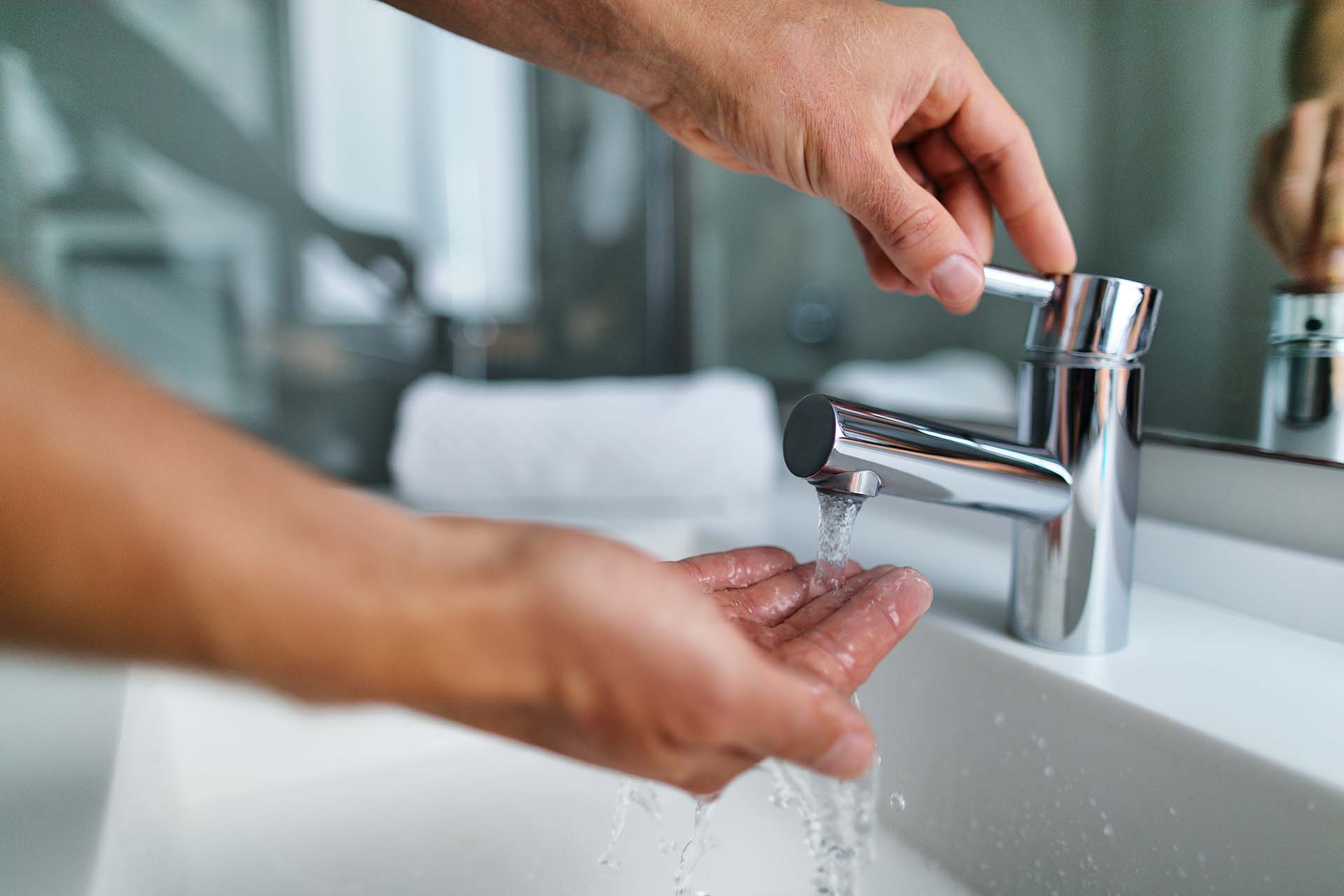 Our Faucet Repair and Replacement Services
Faucets have many small and moving parts that can wear out or break over time. When your faucet breaks, it may slowly drip or leak, wasting several hundred gallons of water and costing hundreds of dolalrs. When faucets break, water may begin spraying uncontrollably all over the wall or room. In this situation, it is crucial to call a plumber for faucet repair services as soon as possible.
If your faucet has broken and is spraying water out, you can turn off the water using a water shutoff valve in the meantime. You should then call our professionals to handle your faucet repair project. We can meet any of your faucet repair needs, from leaky faucets that drip to spouts that break suddenly and spray water all over your countertop or wall. To learn more about our faucet repair services, please contact our experienced plumbers.
Faucet Replacement and Installation Services
Our plumbers sell and install faucets from many popular brands and in various styles to meet any design style. We can replace and install faucets as part of a complete renovation project. Additionally, we can replace outdated, worn, or tarnished faucets throughout your home as an affordable way to achieve an updated look, faucets including:
Kitchen Sink Faucets
Bathroom Sink Faucets
Tub Faucets
Shower Faucets and Shower Heads
Wet Bar Faucets
Laundry and Utility Room Faucets
Outdoor Faucets
Outdoor Hose Bibs
Why Choose our Faucet Repair and Installation Services
Our professional plumbers in Jacksonville have experience offering faucet repair and installation services for customers in and around the local area. Our services are available at affordable, flat rate pricing and will take the hassle and worry out of any plumbing-related repair or installation. To learn more about why customers choose our plumbing company and for more information about our plumbing services, please contact our professional plumbers.