Shower Renovation Services in Jacksonville
If your bathroom needs a modern update rather than a complete remodel, Rock Solid Plumbing Service's bathtub and shower renovations in Jacksonville, FL are what you need. Our sales team will work with you to find the perfect material and combination of essential pieces and accessories that compliment your style and budget. Whether you're interested in an acrylic bathroom conversion, a gorgeous new freestanding tub, or fiberglass inserts, Rock Solid Plumbing can take care of your bathroom remodeling!
Our Jacksonville, FL, shower renovation team accounts for everything, even the unseen, including demolition, replacing valves in the walls, removing and replacing rotten wood, and installing floors and vanities. Our goal is to make the process as seamless as possible for you.
Not quite ready to commit to a full remodel? We understand remodeling can get expensive, and having to make major decisions quickly can be stressful. Consider doing minor improvements such as replacing a tub with rust spots around the drain or installing a new bathroom sink that can make your space feel new.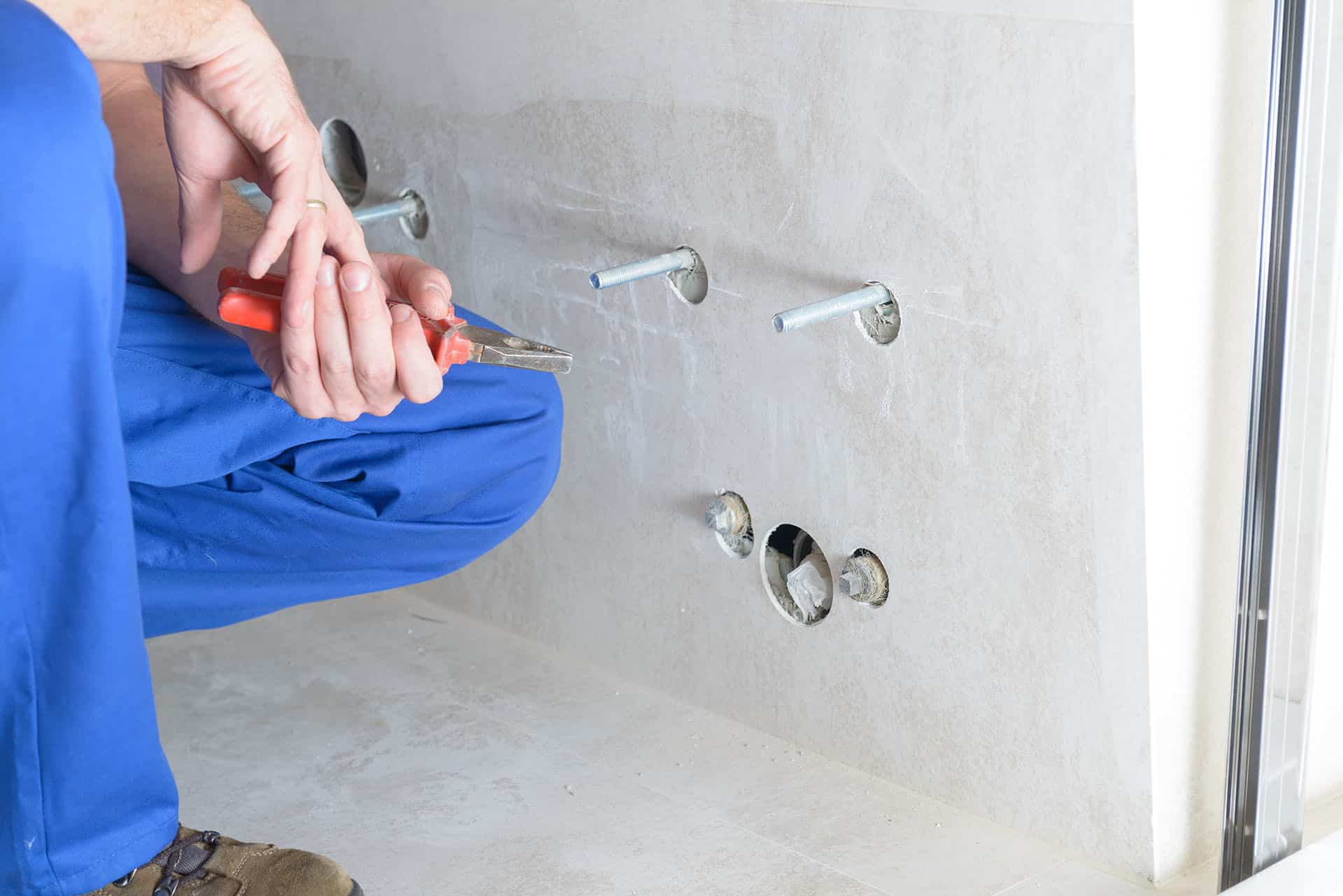 Schedule Your Complimentary Estimate
We believe your bathroom should be a place of serenity. If you find that your bathroom has lost its shine, give Rock Solid Plumbing services a call. Reach out to our Jacksonville, FL shower renovation team and schedule your complimentary in-home design estimate.
Our Team's Rock Solid Guarantee
When you receive services from Rock Solid Plumbing in Jacksonville, FL, you get our Rock Solid Guarantee, which promises superior customer service, fully trained plumbers, and a 100% satisfaction guarantee. If you're not satisfied with your service, let us know within three months of the completed job, and we'll fix it free of charge.