Bathroom Plumbing
With over 20 years of experience, Rock Solid Plumbing is Jacksonville's trusted expert for bathroom plumbing in Jacksonville, FL. Whether your home or business needs drain repair, new bathroom accessories, or an entire remodel, we've got you covered. All our bathroom plumbing services in Jacksonville, FL come backed by our Rock Solid Guarantee, which means you'll get high-quality service, clear and honest communication, and a free no-obligation estimate.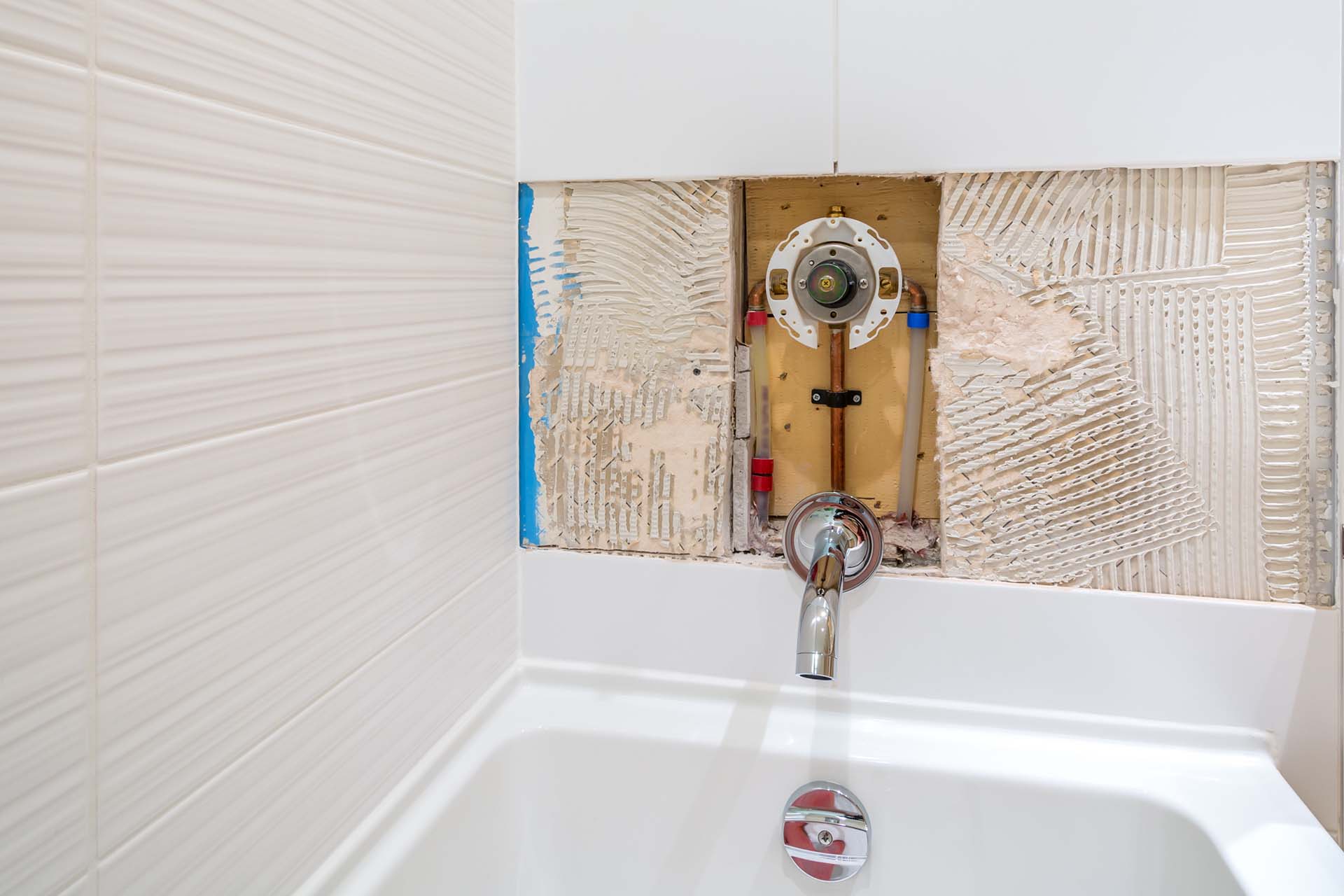 If your bathroom drains clog frequently and snaking only temporarily fixes the problem, we can perform a free inspection to diagnose the problem correctly and find the best solution. We can also correct sewer drains that have developed a foul smell. Typically, this means that there could be a severe clog or improper drainpipe ventilation. Whatever the issue, our experts will get to the bottom of it.
Dripping faucets waste a ton of water over time, costing your home or business much more in utilities. We can replace any cracked pipes to get your faucet working properly again. Whether you need to repair or replace shower faucets, showerheads, sink faucets, or entire sinks, our Jacksonville, FL plumbers can help you make the upgrades you need.
Rock Solid Plumbing proudly partners with Bath Planet of Jacksonville to give you the bathroom of your dreams. We can perform everything from minor bathroom accessory upgrades to a full-scale remodel. Plus, when we install a new shower or bathtub for you through our partner, you'll get a special VIP Customer Discount.
Schedule Your Free Estimate
Whether you need regular maintenance, repairs, or new installations, our experienced Jacksonville, FL bathroom plumbing professionals at Rock Solid can handle jobs of any size. We can perform all our services for both residential and commercial customers, starting with a free, no-obligation estimate to determine the right solution.
Contact us today to schedule your free estimate.